BOOK YOUR SERVICE
CONTACT US

An outstanding range of stoves, fires, and fireplaces
Call 011 789 6236



BOOK YOUR SERVICE
CONTACT US

Call 011 789 6236


Get in touch with the industry experts

BOOK YOUR SERVICE
CONTACT US

Call 011 789 6236


Over 35 years of experience combined with a wealth of industry knowledge



BOOK YOUR SERVICE
CONTACT US

Call 011 789 6236


Over 35 years of experience combined with a wealth of industry knowledge



BOOK YOUR SERVICE
CONTACT US

An outstanding range of stoves, fires, and fireplaces
Call 011 789 6236


Cosy Heating
Cosy Heating has been in business for more than 35 years in Johannesburg supplying and installing Closed System Fireplaces, Wood Burning Fireplaces, Gas Fires, Stoves, and Braai's from all the major manufactures, both local and from overseas.
Cosy Heating can supply and fit fireplaces from such well-known brands as Jotul, Franco Belge, Infiniti Fires, Jetmaster, Firefox, Rocal, Franco Belge, Canature, Sentinel, Lacunza and Morso, which means, unlike other suppliers, we can help you choose a fireplace to meet your design requirements and your budget. We are well placed to offer sound advice and guidance to ensure that you are comfortable and happy with your investment.
Why should you choose Cosy Heating?
It's quite simple, other suppliers can only sell you products from their own range – which means you have less selection when it comes to products to choose from – not to mention a limited price range that may not suit your needs. We can source what you need and what works for you………
We are different: –
Cosy Heating is an independent company which means we can find a fireplace or braai from a range of suppliers. We can also offer the best quality and best value, a unique service that only Cosy Heating can offer because we have our own trained and qualified installers, and experienced sales staff that go the extra mile to assist you with your choice and safe installation of your braai or fireplace.
We are also able to offer you everything from advice to design, supplying and fitting of products, gas reticulation as well as after sales service. So, whether you'd like us to help you design a fireplace or braai from scratch while your home is still off-plan, repair or alter a fireplace or braai you may already have, or do a gas conversion for you, we're the right people for the job.
We'd like to invite you to visit our Johannesburg showroom, where you'll find a comprehensive range of working fireplaces and we look forward to meeting with you and discussing your needs.
The Cosy Team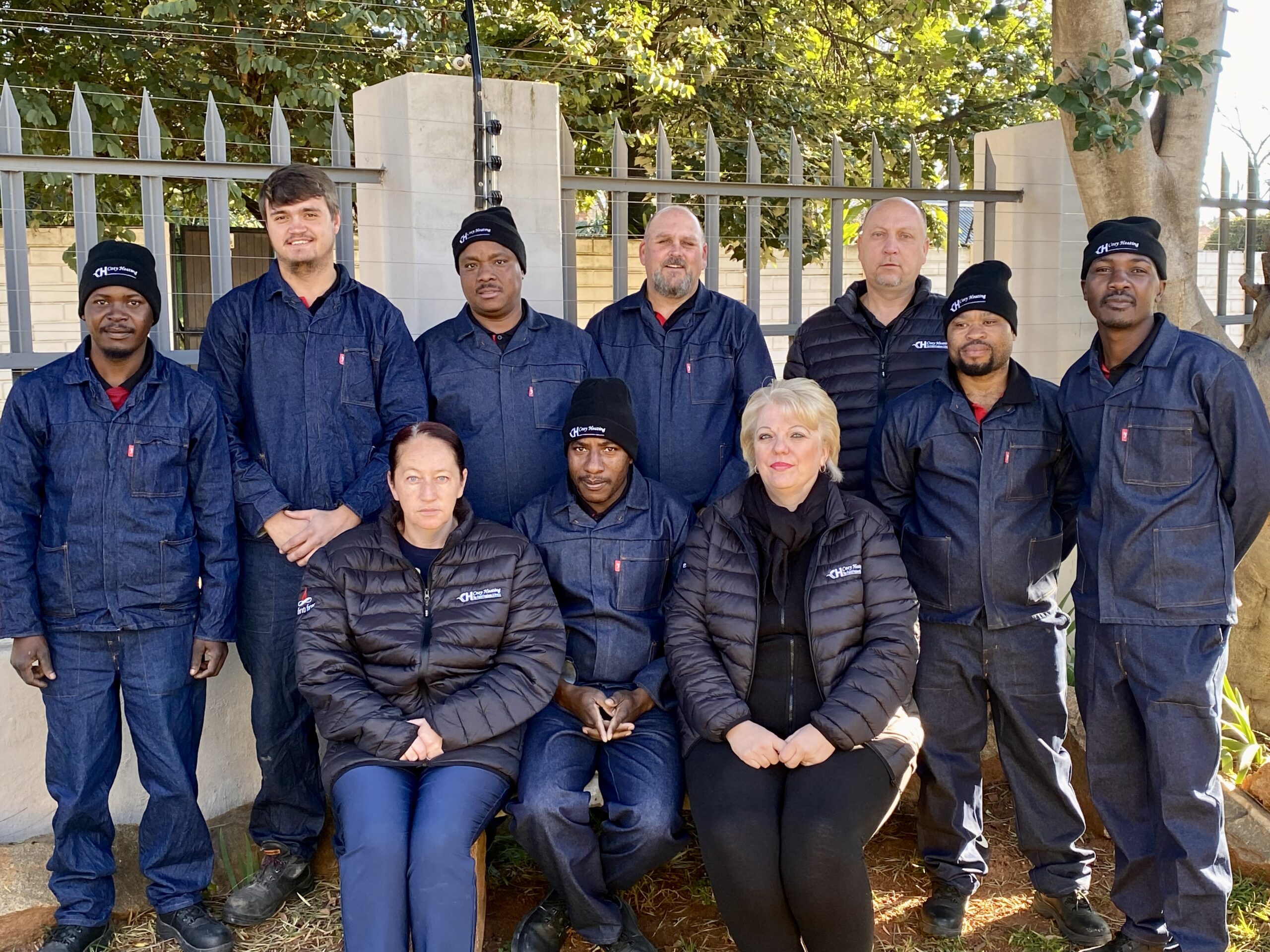 About the Team
A combined work experience of close to 100 years in the fireplace industry installing closed combustion fireplaces, gas fires and open fireplaces is available to draw on to make your decision the correct one to suit your requirements.
Our Showroom Manager, Joey Fourie is on hand to show you around our working showroom and answer any queries you may have. Our Technical Sales Managers have a thorough understanding of the latest products including the latest installation methods to ensure that your new purchase is installed efficiently and safely into your home to meet your needs. Each of our Installation teams has a supervisor who is highly skilled to manage your installation, safely, effectively and with care.
We also have a qualified gas installer (LPGASA), so when you deal with Cosy Heating, we can offer you the full service from A-Z regarding fireplaces, gas fires and braai's…………..