BOOK YOUR SERVICE
CONTACT US

An outstanding range of stoves, fires, and fireplaces
Call 011 789 6236



BOOK YOUR SERVICE
CONTACT US

Call 011 789 6236


Get in touch with the industry experts

BOOK YOUR SERVICE
CONTACT US

Call 011 789 6236


Over 35 years of experience combined with a wealth of industry knowledge



BOOK YOUR SERVICE
CONTACT US

Call 011 789 6236


Over 35 years of experience combined with a wealth of industry knowledge



BOOK YOUR SERVICE
CONTACT US

An outstanding range of stoves, fires, and fireplaces
Call 011 789 6236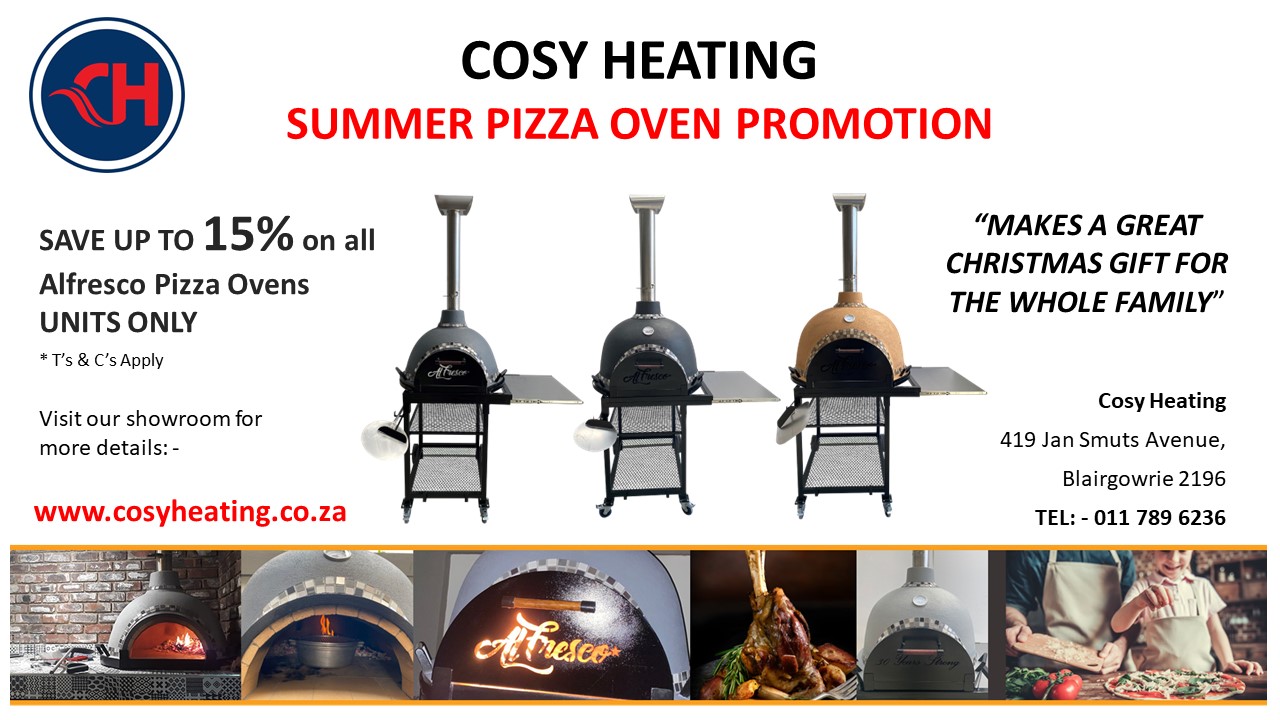 When the cold weather rolls in, nothing beats the allure of a wood burning fireplace / stove.
Choosing a fireplace or stove from the Cosy Heating carefully selected range of products simply means that you'll enjoy the attraction of a wood-burning fireplace/stove for many years to come.
A place for family to gather, a corner to 'cosy' up in — wood-burning fireplaces sit at the heart of any home.
A Slice of Christmas Joy: Why a Pizza Oven is the Perfect Family Gift in South Africa Introduction: As the festive season approaches in South Africa, thoughts turn to gatherings, joy, and the delightful aroma of delicious food. This Christmas, consider giving your family the gift of warmth, togetherness, and culinary creativity with a pizza […]
Firing Up Flavor: The Ultimate Guide to Pizza Ovens in the South African Market Introduction: South Africa, a land of diverse cultures and vibrant flavors, is no stranger to the joy of gathering around a good meal. While traditional braais hold a special place in South African hearts, there's a new contender in town that's […]
Exploring the Best of Both Worlds with Gas and Charcoal Braais in South Africa Introduction: In the vibrant culinary landscape of South Africa, where outdoor cooking is a way of life, the choice between a gas or charcoal braai is a decision that sparks lively debates among grilling enthusiasts. Each option brings its own set [...]
What our Clients Say
"We have just installed a log burning fire today. I wanted to say how blown away I was by the company we used. Their team of installers were so professional and friendly and took such care of our home. Covered and wrapped absolutely everything so nothing got dusty. From my first enquiry to installation has been an absolute pleasure. Can't recommend Cosy Heating in Jan Smuts Ave Blairgowrie highly enough. I just found them on the internet – they deserve the accolade."
Anne Jayes Green
Hi Joey, Thanks for your service and especially to Jacques and his team who were very professional. Yes, I am very happy with the installation and look forward to commissioning it. I have passed payment. Have a good weekend. Kind regards, Richard
Richard
Hi there. It's Anne Green here. Just wanted to commend you and your amazing staff on the installation of our fire today. What fantastic guys. Particularly Freddie! Wow! Blown away. He took such pride in his work and took such care with our room and furniture. Can't recommend them highly enough.
Anne Green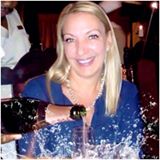 I cannot think of another company I would want to install my beautiful fireplace .. Service 10 out of 10 . Installation 10 out of 10 .. would not recommend another company .. Thank you Cosy Heating and all the staff.
MELANIE LONG MACDONALD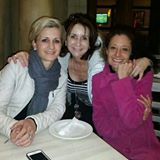 My family and I absolutely love our new fireplace! Not only does it look beautiful, we are all so warm this winter. I can't believe it took us so long to make the decision to go ahead. The installation and service we received from Cosi Heating was seamless. A huge thank you to the team!
ALISON ROUSE VAN DEVENTER
I wanted to let you know that Jaques and Seshi did a great job and the fireplace is working like a dream. Thanks for your super service. A pleasure doing business with you. Rgds Mark
Mark
Hello Andrew Yes, it is, and it is absolutely fantastic I can tell you what a good decision it was and worth the wait. I am away until next week but will send you a picture once back home thank you to Joey and the team for such excellent, excellent service really Joey is fantastic 💎
Caroline
The best place to get ready for winter……………
Chris Fourie
They laid down bubble wrap so they didn't damage the floor. They were very quick and thorough and cleaned parts of the stove I have never seen taken out by other people. I would definitely recommend, and their pricing is in line with market. Good job.
Justin Glass
We are delighted with our fireplace – can't think how we ever lived without it. Thank you so much.
Jackie Standish-White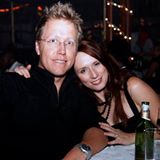 Bruce installed our beautiful new fireplace and we love it. Great service, great communication, great results! Thanks Cosy Heating for our cosy new living space!
ANTHEA WELDON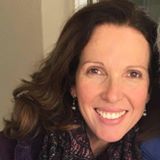 Bruce and his team installed our new lounge fireplace and outside Braai mid winter. I would highly recommend this company for the supply of good quality international and local products.
ANNE MERRIOL WILSON